Analyzing S-Curves in Primavera P6
In project management, S-curves are often used to track and monitor the progress of a project. The S-curve shows the planned progress, the actual progress, and the forecasted progress of the project, allowing project managers to identify any deviations from the plan and take corrective action if necessary.
S-curves are also commonly used to represent the distribution of resources (manpower or manhours) and costs over time. By analyzing the S-curve, project managers can identify trends, estimate the rate of progress, and forecast the manhours needed for a particular resource (or group) for the project. Use the following steps to view a manhour projection for Electricians on the Juniper Nursing Home project.
Open your project in Primavera P6 and go to the "Resource Usage Profile" view.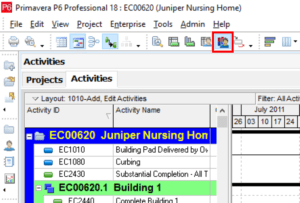 In the "Group and Sort By" section, select "Current Projects Resources" to locate the Resource you want to look at.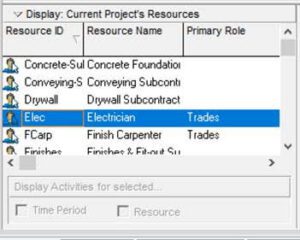 In the "Timescale" section, select Time Scale from right-clicking, and choose Time Scale. Then, select the appropriate time scale. In this example, we will use Month/Week.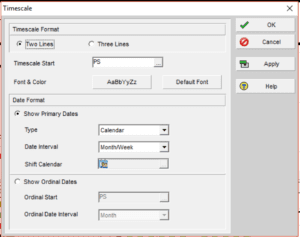 Continued in the "Timescale" section, select "Resource Usage Profile Options".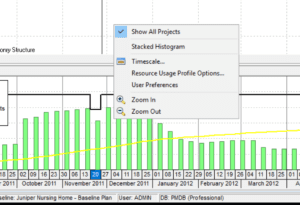 Next, choose the following options to display the S-Curve.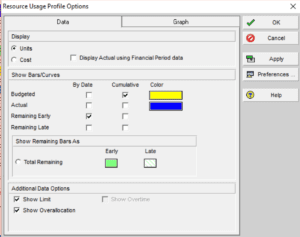 Adjust the other options as desired (e.g., colors, font size) and click "OK" to apply the changes and display the histogram.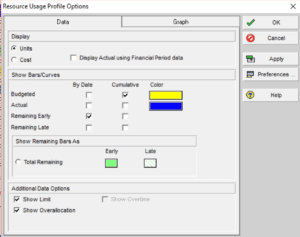 You should now see the resource histogram with an S-curve in Primavera P6.
You may double-click on any histogram bar to see the manhours during that time period and the cumulative manhours to that point in time.
Keep up to date with Oracle Primavera tips with Global PM. Need more hands-on, instructor-led Primavera training? Contact us or visit our website for Oracle Primavera Cloud or Primavera P6 training options.
Revolutionizing Construction Estimating with AI: The Dawn of a New Era Introduction Project estimating, a…
Read More