What's New in Primavera Cloud – September 2022 Release
Oracle continuously updates Primavera Cloud software to introduce new features and improve how its users work. The latest release includes several enhancements to workflows and the user experience. Here's what you can expect with the update.
Workflows and Forms
A change to Workflows and Forms includes a more detailed portfolio form. Use Workflows and Forms to create a portfolio form with fields and images.
In Summary & Settings, navigate to Defaults & Options > Portfolio
Click the Forms tab. 
In the Form column, select the newly created form. 
The customized information will display when you access the portfolio's Detail page.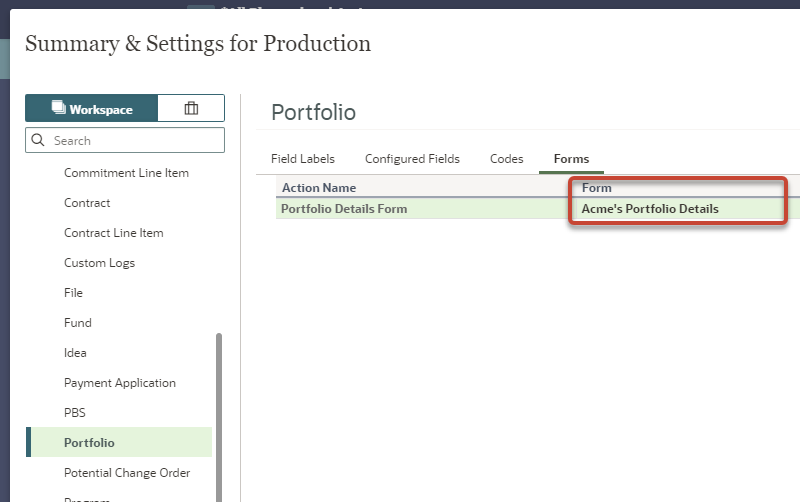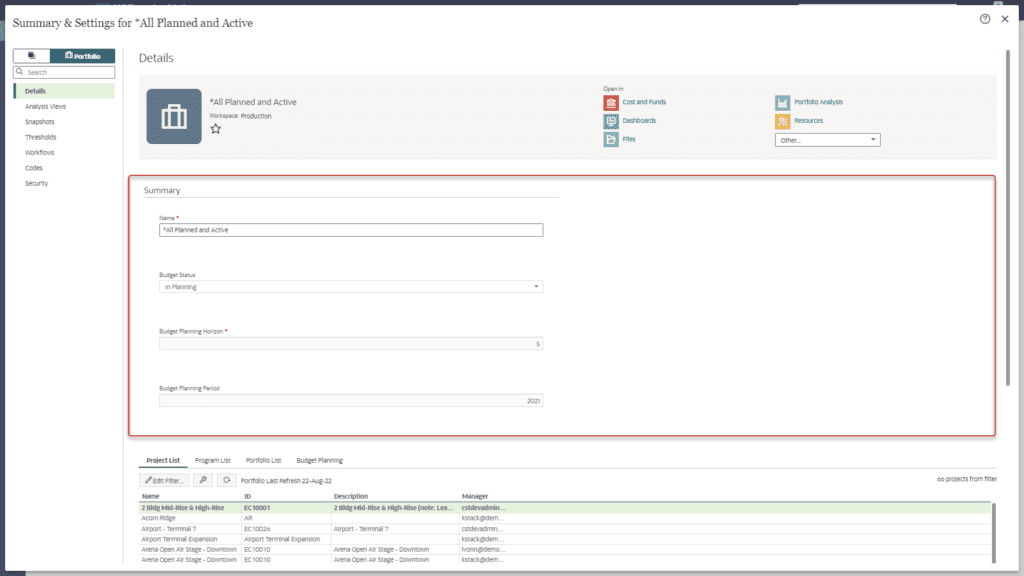 Other Enhancements
Additional changes take a more minor role but will improve the way you work and collaborate, especially with external stakeholders.
Print My Activities Page: A print option has been added, allowing you to share activity details with other stakeholders who do not access the application.
My Activities Available with Schedule Cloud Service: Users that have an Oracle Primavera Schedule Cloud Service license will now be able to view the My Activities page. In previous releases, a Progress Cloud Service license was also required.
Charts Hide Empty Codes: When creating a chart using codes, the x-axis will only display code values with data. If the code value is blank, the code value will no longer be shown on the axis.
Currency View Improvements: In all locations where currency is viewable, the Currency tab in Settings has been updated:

Notation that the currency settings are user-specific
Notation that cost fields are read-only unless noted as Editable
Currency type is easily identified as base, project, etc.
Keeping You Up to Date with Primavera Cloud
Global PM is dedicated to helping you make the most of Primavera Cloud by keeping up with new releases, how they work, and how you benefit from them. To learn more, reach out to our team today!
Revolutionizing Construction Estimating with AI: The Dawn of a New Era Introduction Project estimating, a…
Read More