Using the WBS Vs. Activity Codes
In Primavera P6, the Work Breakdown Structure (WBS) and Activity Codes are both tools that can be used to organize and categorize project data. During the training I host, I often get asked "Which do you use to group, sort, and filter your project data?" My answer is "Yes!"
Overview
The WBS is a hierarchical structure that breaks down the project into smaller, more manageable components. Each level of the hierarchy represents a different level of detail, with the highest level representing the entire project and the lowest level representing individual work packages. The work packages may be subdivided into activities. The WBS can be used to organize and view project data by project phase, location, or any other relevant category.
A Solution
Both the WBS and activity codes are useful tools for organizing and analyzing project data in Primavera P6, and they can be used together or separately depending on the needs of the project. The WBS is typically used to provide an overall project structure, while activity codes are used to provide a more detailed categorization of individual activities.
Both, Activity codes and the WBS can be used to filter, sort, and group activities in a variety of ways to provide insight into different aspects of the project. By using both tools together, project managers can gain a comprehensive view of the project, from the overall project structure down to the individual activity level.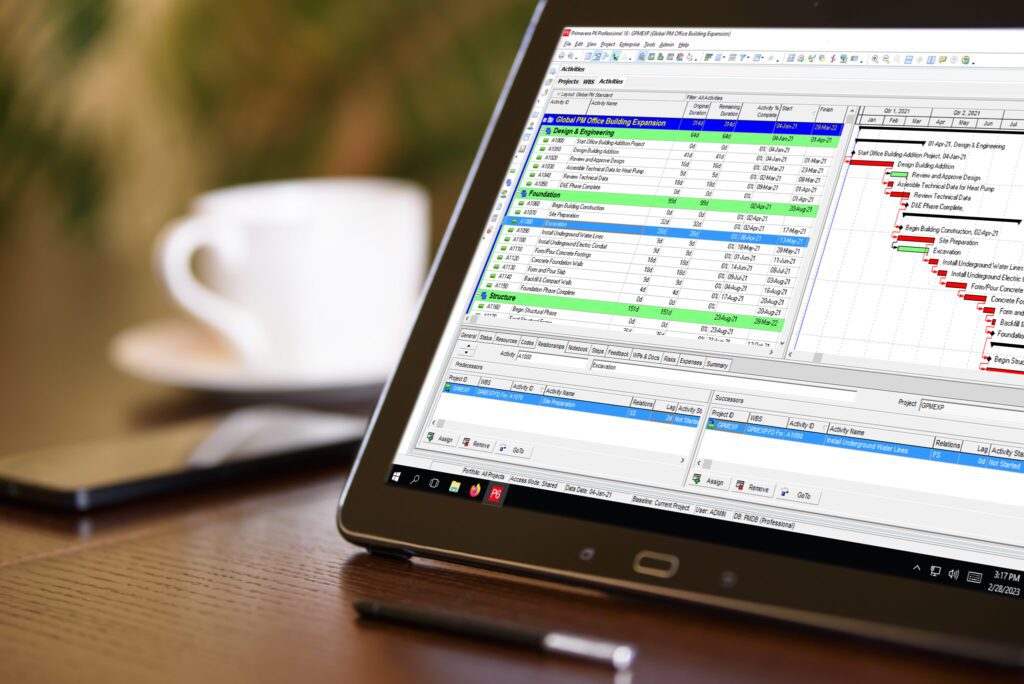 To learn more, please feel free to contact us at Globalpm.com. Our team has Oracle University certified instructors with virtual and in-person training that fit your schedule!
Revolutionizing Construction Estimating with AI: The Dawn of a New Era Introduction Project estimating, a…
Read More