Unleash Your Potential with PMI-SP Certification: Elevate Your Marketability and Salary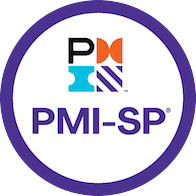 Are you ready to take your project management career to new heights? Discover the transformative power of PMI-SP certification and unlock a world of opportunities that will elevate your marketability and salary.
1. Industry Recognition and Prestige
Stand out among your peers! PMI-SP certification is globally recognized and highly respected, giving you instant credibility and prestige in the project management field. Employers value professionals who possess this certification, placing you at a distinct advantage in the job market.
2. Mastery of Project Scheduling
Master the art of project scheduling! PMI-SP certification equips you with advanced knowledge and skills in developing, analyzing, and maintaining project schedules. Become a scheduling virtuoso, capable of efficiently managing timelines, resources, and risks to ensure project success.
3. Amplify Your Marketability
Amplify your appeal to employers! With PMI-SP certification, you become a highly sought-after professional in the project management realm. Your specialized expertise in project scheduling sets you apart, making you an invaluable asset to organizations looking for efficient planning and execution.
4. Elevate Your Salary Potential
Reach new heights in compensation! PMI-SP certification has the potential to significantly boost your earning power. Certified professionals often command higher salaries compared to their non-certified counterparts. Leverage your certification to negotiate a competitive salary that reflects your expertise and value.
5. Expand Your Professional Network
Expand your horizons and forge valuable connections! PMI-SP certification opens doors to a vast network of project management professionals. Engage with like-minded individuals, participate in industry events, and tap into a wealth of networking opportunities that can lead to collaborations, mentorship, and career growth.
Ready to unleash your potential with PMI-SP certification? Embark on a journey that will supercharge your project management career. Embrace the possibilities, embrace the challenges, and embrace your future success.
If you're ready to take the next step in your project management career, consider pursuing PMI-SP certification. The benefits are immense, and the rewards are well worth the investment.
Revolutionizing Construction Estimating with AI: The Dawn of a New Era Introduction Project estimating, a…
Read More