How to Display Rain Days in Primavera P6
Accounting for times when no work takes place in Primavera P6 can help you keep your projects on track. Take the recent influx of rain in the south as an example. Contractors need to show that no work took place those days because of something outside of their control.
Without documenting non-interval workdays, projects might display as being further ahead than they really are. This can impact everything from budgets to deliverables and more. Your customers need the most accurate records so they can set the right expectations.
Here's how to note non-work intervals in Primavera P6.
Activate the Gantt Chart Bars
On the Gantt charts in Primavera P6, non-workdays can be displayed as a thin "neck" in between larger bars showing the days worked. To activate this visual, go to the Layout tool and select Bars. Highlight the Non-Critical Work Bar, then set Timescale to Remain Bar. Follow these same steps for Actual Work and Critical Work.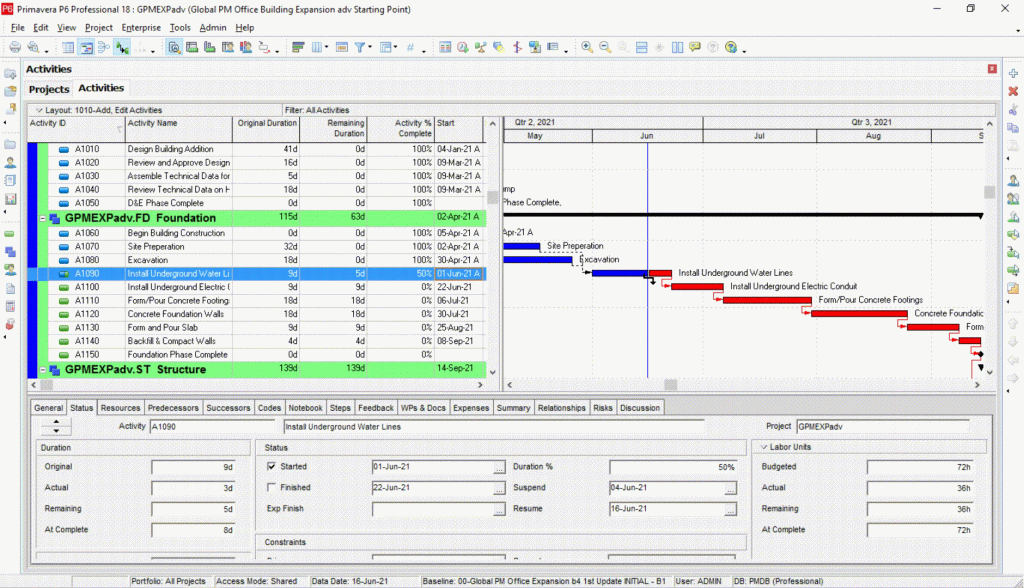 Advance the Data Date to Illustrate Non-Work Intervals
Next, you can advance the data date to show the work's true progress. Go to Schedule, then advance the project date however far ahead the non-interval workdays set you back. For instance, if you lost two regular workdays due to uncontrollable circumstances, you'd advance the data date by two days.
Suspend and Resume Non-Interval Work
You can add the Suspend Activity and Resume Activity columns in your activities to show what activities are affected. Activate these columns by selecting Columns from the Layout menu. You can also enter suspend and resume dates in the Status section of the Status tab.
In the example below, work stopped on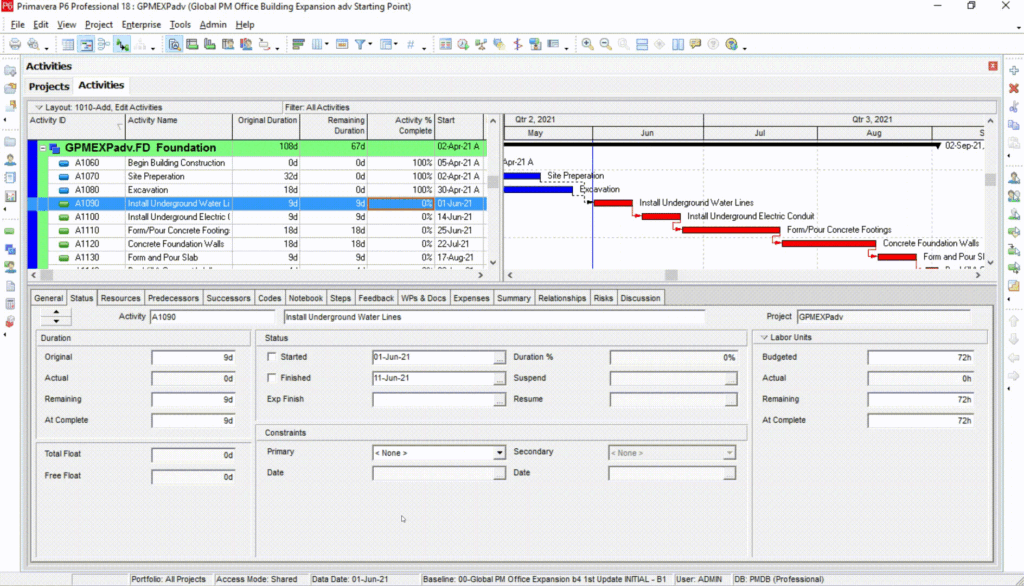 Your Gantt chart will update accordingly to show the non-interval workdays.
Need more help with Primavera P6? Please take a look at our learning options.
Revolutionizing Construction Estimating with AI: The Dawn of a New Era Introduction Project estimating, a…
Read More