Duration Changes when Changing Activities Calendars – EXPLAINED!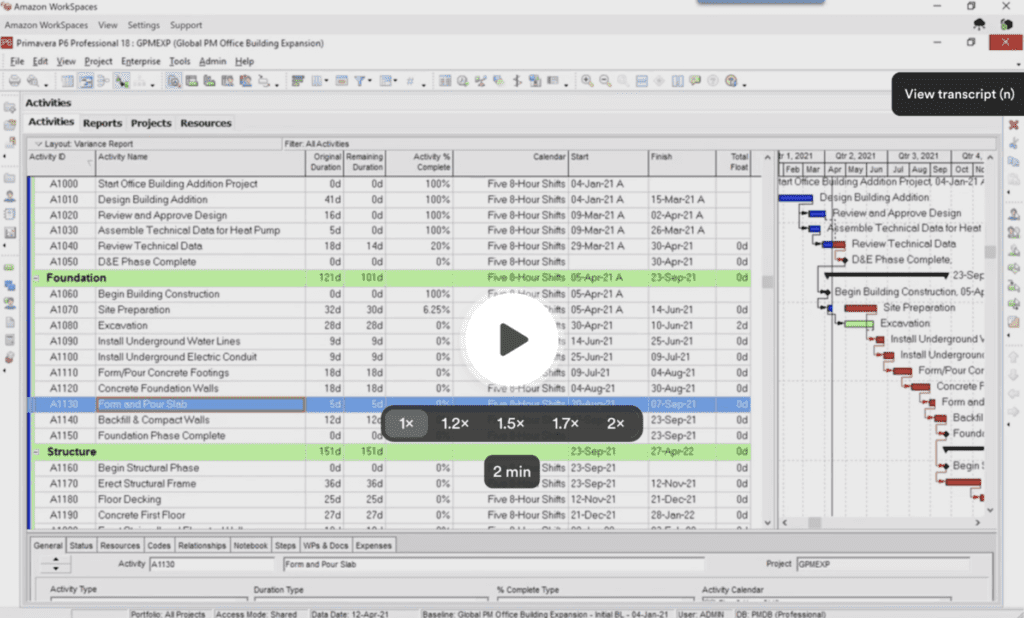 Primavera has a unique feature called calendar change. This refers to Primavera's Fill-Down feature, which changes the activity calendar of all the activities in a project.

Changing an activity's calendar in Primavera can alter the activity's duration. You may end up with partial or decimal durations where there were none before. This causes some confusion among users, and we see many of them struggling with this.

How can we keep those durations set the same so that when you change the calendar, it doesn't change those durations?

For example, a project labeled "Form and Pour Slab" has an original duration of 5 days. This is based on a calendar of 5-to-8-hour shifts. That's supposed to give you a total of 40 hours of work.

If we change this calendar to 5 to 10 hours, the duration automatically adjusts to 4 days. 

The first thing we need to understand is how durations get stored in Primavera's database. Primavera P6 doesn't store durations in days in the Primavera database — it stores that information in the hourly format. So, to make things less confusing, let's look at this situation again in an hourly view. To do that, we'll have to go to Edit->User Preferences and then change the duration's format to hours.

Going back to our example, we can now see that the actual hours for this activity is 40 hours. Even if we change the calendars, the duration no longer changes. This is proof that Primavera doesn't edit activity durations for you when you change your calendar.

Previously, the duration was in "days." Naturally, when we change the calendar to 5-to-10-hour shifts, that means the whole 40-hour task can be done in just 4 days. When displaying duration in days, Primavera constantly recalculates that field based on the calendar that I've chosen. But as you can see, changing the duration from "days" to "hours" will set aside the confusion.

What constitutes a day? The next point we'd like to share is how Primavera knows the definition of a day. This depends on the calendar you choose. 

In our example, we chose the 5-to-8-hour shift calendar. This means that for this calendar, 8 hours constitute a single day. Naturally, if a task takes 40 hours to finish, Primavera displays the duration as 5 days (40 divided by 8 working hours in a day) and consequently sets the start and end date of that particular task.

We made a short video tutorial about all of this, and you can view it below:

If you want to make the most out of your Primavera P6 software, you can join our training by clicking on this link.
Check out loom video
Revolutionizing Construction Estimating with AI: The Dawn of a New Era Introduction Project estimating, a…
Read More